A while ago, I published two posts on How to create a research poster and two examples of research posters to help early career academics with developing posters.
This post is just to follow on with an example of a poster from 2018, as I have won a prize with it. The focus of the poster competition was research impact as part of the Maximise Your Research Impact conference at the University of Kent in Canterbury.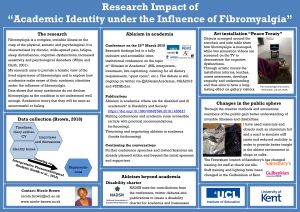 Source: N Brown
Download the PDF version of the poster from here.
Please, feel free to download the PPTX version of this poster from here, which you may want to use as a template to create your own poster.